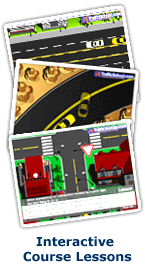 Cheap Online Traffic School that is Approved for Kern County
KernCountyTrafficSchool.com presents the free trial that has no strings attached! Here's how it works: you take the entire Kern County traffic school course for free except for the final exam. If you're not completely satisfied with what you see then don't pay a cent. On the other hand, if you love our course then you can pay at the end in order to take the traffic school test required to receive your completion certificate. Try it for yourself and see how easy to use our course truly is.

Get Everything You Need With a Traffic School Free Trial: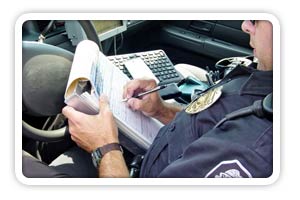 Completion Certificates Delivered
What good is a traffic school if you don't get the confirmation that you need? At KernCountyTrafficSchool.com, we will send your certificate of completion either to you or to your California court (depending on your court requirements). And for an additional cost, we also offer certificate processing confirmation that will tell you if the court has dismissed your ticket or not.

The Kern County Course You Can Take From Anywhere You Can Get Connected
Our course is totally online, which means you can take it from literally anywhere you can get an internet connection. Students in the past have completed their course from home, work, college, a public library, a friends house, or even a coffee shop with their laptop connection. Bottom line: if you can get on line, you can take our safety course - it's that simple!

A Fully Loaded Traffic School
Being in business several years now, we realize the importance of having your ticket dismissed fast and without hassle. That's why we offer all the standard traffic school services you desire AND additional premium services to help satisfy your unique ticket situation. For example, if your court deadline crept up on you and you need your certificate delivered ASAP, we have rush delivery options to help you make your court due date. Or maybe you need the flexibility of a workbook course because you simply don't have access to a computer - not a problem, we've got you covered (in most areas). At Kern County Traffic Class, we've got everything you need to get back on the road safely.

Court Approved Traffic School Classes
When it comes to selecting a traffic school class, you don't want to fool around with a program that is not approved. If the course price you are paying is to good to be true, watch out for a company that may be just out to take your money. With KernCountyTrafficSchool.com, you are guaranteed that our online Kern County traffic ticket course is court approved PRIOR to you paying us a cent. As you are guided through the registration process you will only be offered traffic school classes that are court approved for your ticket. Or you can always call us toll free if you're not sure!



Quality Partners You Can Rely On
KernCountyTrafficSchool.com has partnered up with the leader in the On line Traffic School industry: TrafficSchool.com. When you choose KernCountyTrafficSchool.com, you get Online TrafficSchool at a low, low price and the TrafficSchool.com guarantee - the best Court approved Online Traffic School courses available - now that's Traffic School you can trust!